Summary:

The CumFreq computer program (calulator software) is designed to find the best fitting probability distribtion for a data set.
In addition, it creates histograms and density functions, accompanied by graphs that can be saved.



Experiences: For improvement, I am interested to learn about your experiences with CumFreq.
For this there is a contact form.


Screenprint of CumFreq showing the grahics options.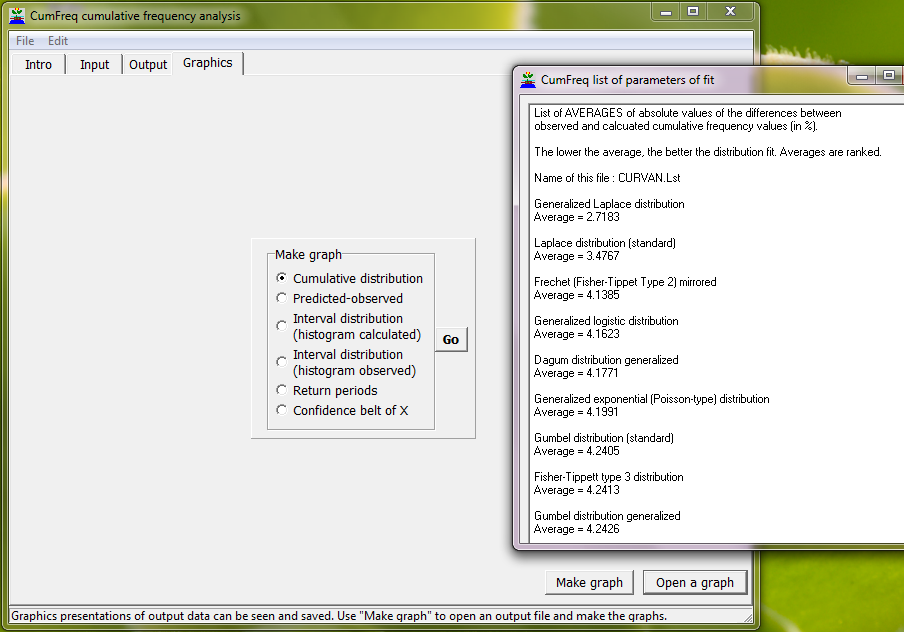 Download:
SegRegA


Go to:

Software
& models

General articles
& manuals

Artiículos
(in Spanish,
en Español)

Published
reports & cases

Particular
reports & cases

FAQ's
& answers

Home
page